How to Include Your Canine in Your Wedding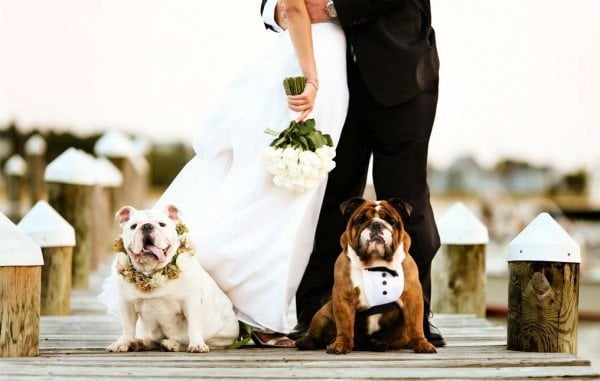 Your getting married. You are inviting another person to be your partner in life. Side by side, through thick and thin, ups, downs, happily ever after. BUT, you already have a handsome gentlemen growler or little lady yapper that has snuggled into your heart and you want him or her to be apart of your big wedding day! No big deal, go for it, but think it through!
First off, ask yourself some questions:
How well trained is your pup?
Will he or she be easily distracted by people, ribbons flying in the wind, or flower petals on the floor?
If you want your pup to be a part of your ceremony, can you trust the dog to not relieve him or herself or bark during the ceremony or say on the aisle way? Would it be a devastating or just a funny story if it did?